Halloween Parade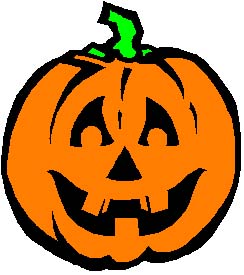 October 31st, 2014 at 2:00 pm
On Friday, October 31 we will be having our Halloween Parade at 2:00 pm. Dressing in a costume that day and participating in the parade is optional. Students may use the library during this time. Students who have received a discipline citation after October 1st will not participate, as this event will be the good behavior activity for the month. All school rules and dress code will apply. If you choose to participate, please adhere to the following rules:
Students may not bring to school any fake weapons (knives, guns, etc.)

as a part of their costume.

Masks may only be worn during the parade, stored in the classroom at all other times.

Students may not wear a costume that displays gore, blood, or violence.

If a student is dyeing or coloring their hair, this should be done at home.

Spray cans should not be brought to school.
Tracy Sailsbery, Principal
Desfile de Halloween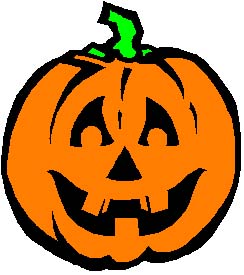 31 de octubre, 2014 a las 2:00 pm
El viernes , vamos a tener nuestro desfile de Halloween a las 2:00. Vestirse con un disfraz ese día y participar en el desfile son opcionales. Los estudiantes que optan por no participar pueden utilizar la biblioteca durante este tiempo. Estudiantes que han recibido una referencia de la disciplina después del 1 de octubre no pueden participar, ya que este evento será la actividad de buen comportamiento para el mes. Aplicarán todas las reglas escolares y del código de vestir. Si elige participar, siga las siguientes reglas:
1. Los estudiantes no pueden traer a la escuela cualquier arma falsa (cuchillos, pistolas, etc.). como parte de su disfraz.
2. Sólo se pueden usar máscaras durante el desfile, deben mantener su mascara en el salón el resto del tiempo.
3. Los estudiantes no pueden usar un disfraz que muestra crúor, sangre o violencia.

4. Si un estudiante va a teñir o colorear su pelo, esto debe hacerse en casa. Latas de Aerosol no se permiten en la escuela.
Tracy Sailsbery, Directora